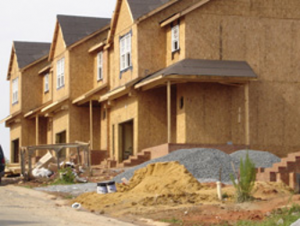 Another recent transplant:
"We moved here because NC is so Nice!
We were so tired of the traffic, poor air quality, the noise.
You can hear the birds and the frogs here.
It's just that.. we have to drive everywhere now.
I wish things were closer; back home we could walk everywhere.                        Luckily, they're putting some shops close by…
That will be – so Nice…" 
_____________________
We call it being muted.